This six-month-old quartet won its regional competition in the spring of 1986 and lost its bass immediately afterward. With a new bass, the members of Ambiance were as astounded as everyone else when they won the 1986 international quartet championship just six months later. It was their first international competition and it has been said that they owned the stage - everyone knew this was no ordinary quartet. Ambiance soon became a Sweet Adeline legend, maintaining a full performance schedule for the next nine years before retiring in 1995 with a sold-out, farewell concert at New York's famed Carnegie Hall. It is fortunate that the quartet's unforgettable Fats Waller package, and their impressive vocal gymnastics on Rhapsody of New York (an adaptation of George Gershwin's Rhapsody in Blue), are preserved on cassette and CD. Ambiance was named first Cappella Recording Awards in the category of best recording by an unsigned professional. The award was for their 1991 recording, I Hear a Rhapsody. The awards are given by the Contemporary A Cappella Society of America (CASA). All four members of Ambiance have at one time directed Sweet Adeline choruses; Sandi and Diane still do.


Click to hear Ambiance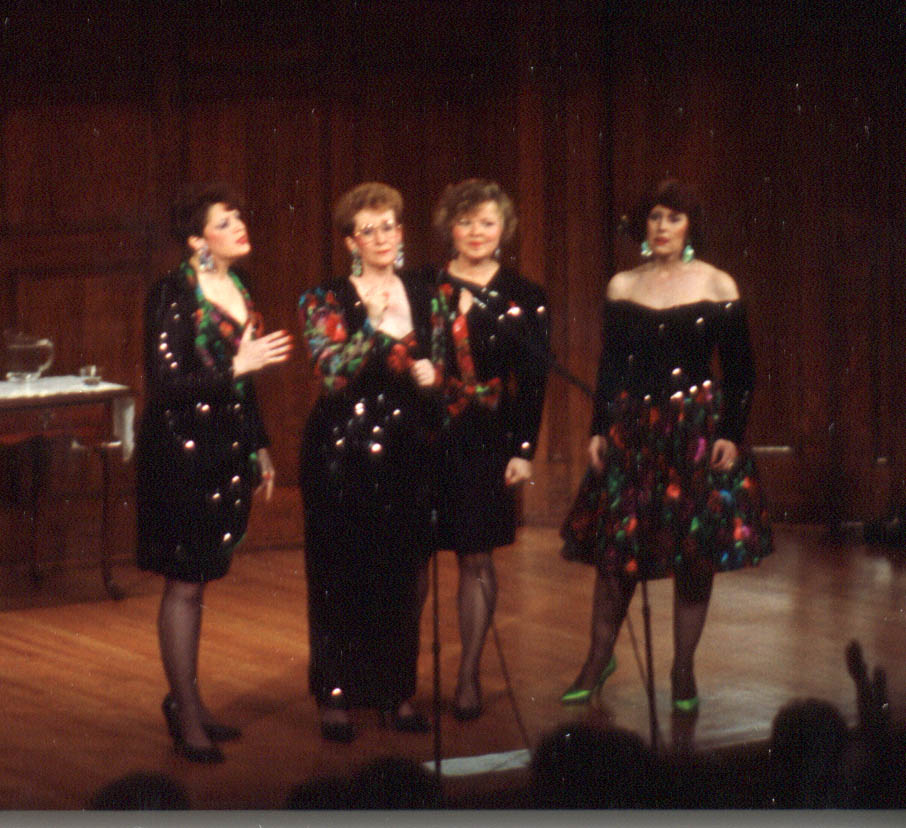 Sheldon Concert Hall - St. Louis
Ambiance performed its own two-hour show in several cities. This one, in St. Louis, was sold out.